Old Fashioned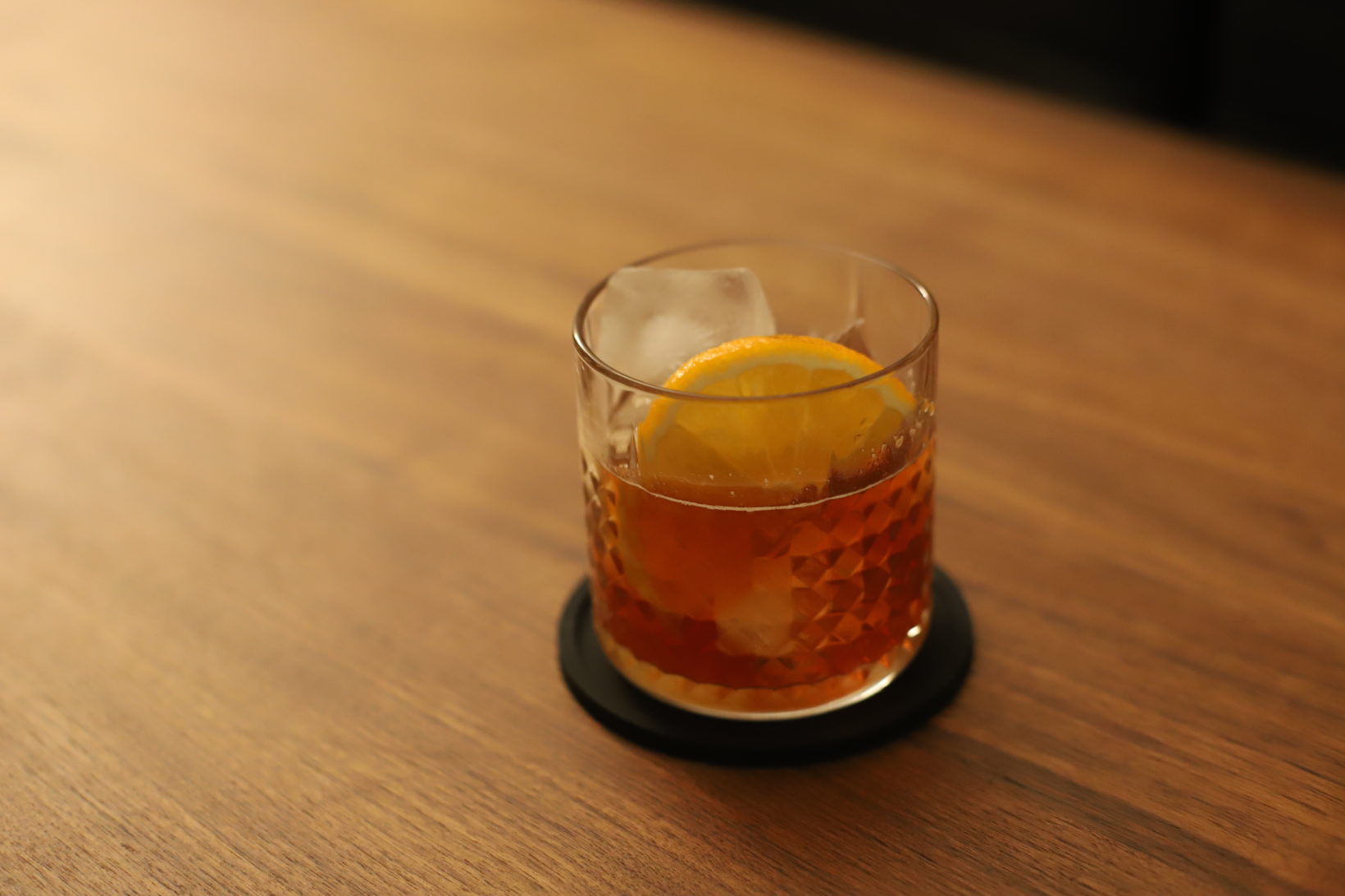 This post comes on a short notice due to my spontaneous visit to a retail store specialized on high-quality spirits yesterday afternoon.
I am more the Vodka or Gin on the rocks type. Whiskey was never my vice nor my fuel and in retrospect, I even loathe the moments someone offered me a Whiskey Coke and the more I loathe to have ever accepted them, but I guess I wasn't the disciplined type when it came to fun and drinking with friends. On the other hand, these habits must have spoiled my taste buds to this very day when it comes to Whiskey.
Nevertheless, one Whiskey drink has surely changed my preferences when choosing a fine evening cocktail – be it at home or in a sophisticated bar.  I didn't know about the Old Fashioned until I noticed the high frequency of Mad Men's leading character Don Draper drinking it in nearly every imaginable situation with total disregard to his health and mental state. It triggered my curiosity and I started off with stockpiling a few bottles of good bourbon like Wild Turkey 81 or reliable Whiskey like Canadian Club.
After a couple of tries and adjustments, I have set up my personal adaption of the general official recipe. It works every time and neither I nor anyone I offered it to was disappointed. Not even the naysayers, when it comes to any Whiskey drinks. And trust me, it's an easy approach to start showing off your vintage bartender skills – they will be impressed.
It's been a while since I prepared a good Old Fashioned and took the opportunity today after my visit to the store to maybe change the main variable and prepare one with a different type of Whiskey, a Johnny Walker Rum Cask Finished – a blended Scotch, not a Bourbon. The results are way beyond what I expected. If you are still more they Bourbon type, try it with the Wild Turkey 81. The recipe gives you the freedom to choose between my personal recommendations and your personal preference of a certain Whiskey. Feel free to send me your opinion & ideas regarding the choice of the spirit.
Happy Drinking!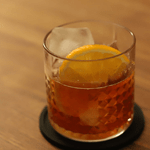 Old Fashioned
This recipe makes an Old Fashioned cocktail. It's an adapted recipe based on the official recipe from the International Bartender Association.
Ingredients
6

cl

Bourbon

See recommendations below

4

dashes

Angostura Bitters

2

tsp

Brown Sugar

1

cl

Sparkling Mineral water

3

Ice cubes

1

slice

Orange
Instructions
Take a a Whiskey glass or at least short wide glass

Fill it with two teaspoons of brown sugar.

Saturate the sugar with 4 dashes of Angostura bitters.

Fill in 1 cl of sparkling mineral water and stir briefly.

Fill the glass with ice cubes. Start stirring and fill in the Whiskey. Keep stirring for a few moments.

Serve with a slice of a fresh orange.
Recipe Notes
It doesn't necessarily have to be a Bourbon Whiskey
Personal recommendations according to personal experience (not necessarily in that preference order)

Wild Turkey 81 (Bourbon)
Johnny Walker Rum Cask Finished (Scotch)
Canadian Club (Whiskey)

Adjust the amount of sugar if too sweet. two teaspoons should be fine for 6 cl
---
---